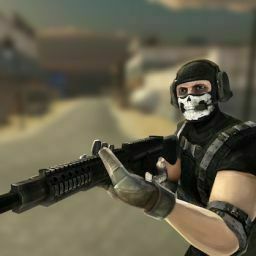 About game «Masked Forces»
About the game - Masked Forces
Experience the adrenaline-pumping action of Masked Forces, the ultimate online free shooting game. Designed for CS:GO lovers, this game will test your tactics and survival skills. As a well-equipped character, you will navigate through various areas, always on high alert for unexpected firefights. To succeed, you must rely on your quick reaction time and develop a strong strategy. Whether you choose to play against computer-controlled opponents or real players using any device, Masked Forces promises an intense and competitive gaming experience.
Games Like Masked Forces
People who like Masked Forces free online game should also try these free games:
Masked Shooters - An exhilarating first-person shooter with intense gunplay and thrilling missions
Warface - Join a team of skilled soldiers in this multiplayer shooter and engage in epic battles.
Contract Wars - Experience intense tactical combat in this free-to-play online shooter
What are the benefits of playing Masked Forces?
Masked Forces offers several advantages that set it apart from other games in its genre. With its CS:GO-inspired gameplay, it provides a familiar and enjoyable experience for fans of the popular franchise. The game's emphasis on tactics and survival skills allows players to develop their strategic thinking and quick reflexes. In addition, the ability to play against both AI-controlled opponents and real players adds variety and excitement to every gaming session. Whether you prefer to play on your computer or any other device, Masked Forces guarantees hours of exhilarating shooter action.