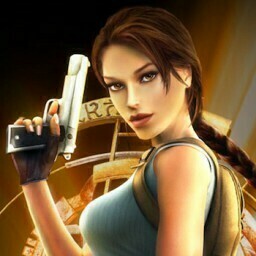 About game «Lara Croft Tomb Raider»
About the game: Lara Croft Tomb Raider
Join the thrilling adventures of Lara Croft in the action-packed game "Lara Croft Tomb Raider". Immerse yourself in the rainforests of the Amazon as you follow the iconic movie character on a quest to explore a newly discovered temple hidden in the depths of the forest. Your job is to guide Lara through treacherous obstacles and dark passages, making sure she doesn't lose her way. With the help of ammunition and weapons provided by the game developers, you will engage in intense battles against enemies that cross Lara's path. Keep an eye out for valuable items scattered along the way and use them to help Lara on her journey. Whether you're playing on a computer, smartphone or tablet, you can experience the excitement of Lara Croft Tomb Raider" anytime, anywhere.
Games Like Lara Croft Tomb Raider
If you like the thrill of "Lara Croft Tomb Raider", you might also like these games:
Uncharted: Embark on an exhilarating adventure as Nathan Drake, a treasure hunter navigating treacherous environments in search of ancient artifacts.
Tomb Raider: Experience the origins of Lara Croft as she embarks on her first expedition, facing dangerous challenges in pursuit of mysterious artifacts.
Assassin's Creed Odyssey: Immerse yourself in ancient Greece as a legendary Spartan mercenary, fighting epic battles, uncovering secrets and shaping your own destiny.
Indiana Jones and the Fate of Atlantis: Step into the shoes of legendary archaeologist Indiana Jones and embark on a globe-trotting adventure to uncover the secrets of Atlantis.
Prince of Persia: The Sands of Time: Embark on a time-bending journey as the Prince of Persia as you battle enemies, solve puzzles, and reverse the flow of time itself.
What are the benefits of playing Lara Croft Tomb Raider?
Playing "Lara Croft Tomb Raider" offers several benefits. First, it provides an immersive experience as you journey alongside the iconic Lara Croft, engaging in thrilling action and exploration. The game's challenging obstacles and enemies will keep you on your toes and test your strategic thinking and reflexes. In addition, the collection of various items and the use of weapons add a layer of excitement and customization to the gameplay. Whether you're a fan of the Tomb Raider franchise or just enjoy adventure games with strong female protagonists, Lara Croft Tomb Raider offers an unforgettable gaming experience filled with excitement and adventure.