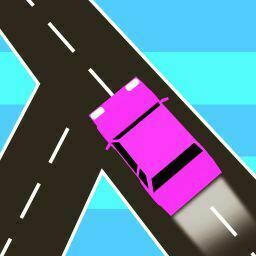 About game «Traffic Run 2»
About the game Traffic Run 2
Play Traffic Run 2 online for free. Get ready for the new installment of the popular Traffic Run game series. In this game you'll have to navigate through the streets, dodging vehicles and jaywalking to reach your destination. Get ready for an addictive gaming experience as you try to master the busy traffic and overcome obstacles. The game features multiple levels of increasing complexity, making it more difficult to cross the street safely with each level. Take on the crazy flow of cars, buses and other vehicles while trying to stay alive. Whether you're on a computer, tablet, or smartphone, you can easily access and enjoy Traffic Run 2.
Games like Traffic Run 2
If you like Traffic Run 2 you probably like these similar games:
1. Crossy Road - Help a character cross busy roads and overcome obstacles in this addictive arcade game.
2. Temple Run - Run through ancient temples, avoiding obstacles and collecting coins in this addictive endless runner game.
3. Subway Surfers - Dash through train tracks, avoid obstacles and collect coins in this exciting endless runner game.
4. Frogger - Guide a frog across busy streets and rivers, avoiding traffic and other hazards in this classic arcade game.
5. Jetpack Joyride - Use a jetpack to navigate your way through a lab full of obstacles and enemies in this action-packed game.
What are the advantages of the game - Traffic Run 2?
Traffic Run 2 offers several benefits to players. First, it provides an addictive and challenging gameplay experience that keeps players engaged for hours. In addition, the game improves players' reflexes and hand-eye coordination as they navigate through busy traffic and avoid obstacles. It also provides a sense of accomplishment as players progress through the levels and successfully overcome the increasing difficulty. Whether you're looking to pass the time, improve your skills, or simply have fun, Traffic Run 2 is the perfect game to satisfy your gaming needs.