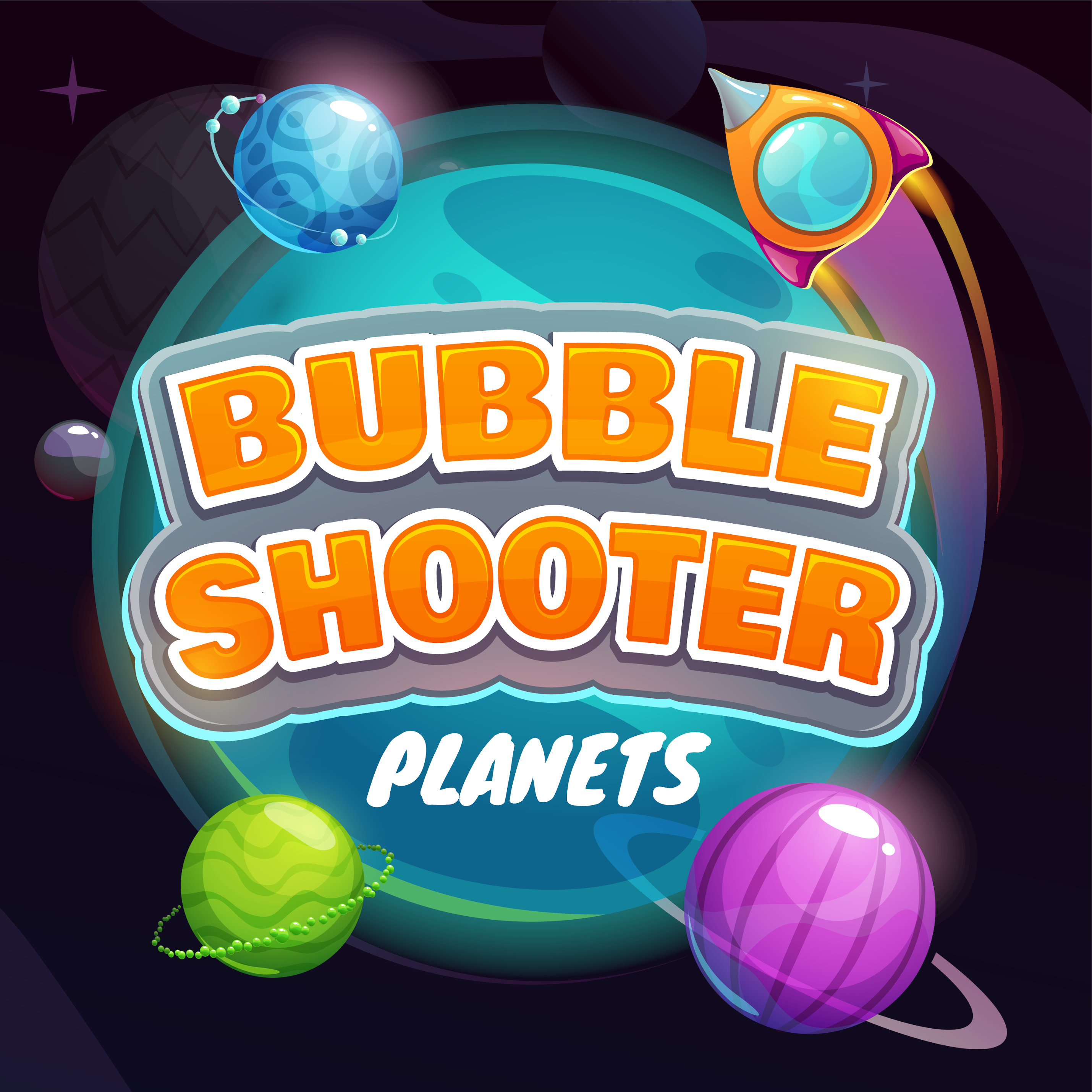 About game «Bubble Shooter Planets»
About the game Bubble Shooter Planets
If you are looking for a nice shooting game with an adventurous story, then you should try Bubble Shooter Planets! Once you start playing Bubble Shooter Planets, happiness will take over and all the boredom will be washed away. In this casual browser-based online game, you will find yourself in front of an amusing pyramid of planetary faces. Your task is simple: shoot balls of different colors from the cannon and try to match three or more bubbles of the same color. If you succeed, they will disappear from your screen. The ultimate goal is to clear your screen of all bubbles with as few shots as possible. Keep an eye on the panel, which displays important information such as the number of shots left before more bubbles appear on the screen. Get ready for an exciting adventure in Bubble Shooter Planets!
Games like Bubble Shooter Planets
People who like Bubble Shooter Planets free online game should also try these free games:
Bubble Shooter Galaxy: Enter the cosmic world and shoot bubbles to create mesmerizing color chains. Discover new planets and challenge your skills in this addictive game.
Bubble Pop Adventure: Embark on an adventurous journey through different levels, popping bubbles along the way. Unlock power-ups and aim for high scores in this addictive game.
Bubble Blast Mania: Explore a vibrant world filled with colorful bubbles. Use your strategy to blast your way through levels and rescue friendly creatures. An addictive game that will keep you entertained!
What are the advantages of the game - Bubble Shooter Planets
Bubble Shooter Planets offers several benefits to players who enjoy this type of game. First, it provides a great way to relax and have fun while challenging your shooting skills. Second, the gameplay is easy to understand and provides a satisfying sense of accomplishment when you clear the screen of bubbles. Finally, Bubble Shooter Planets offers a visually appealing experience with its amusing planet faces and colorful bubbles, creating an immersive environment for players to enjoy.