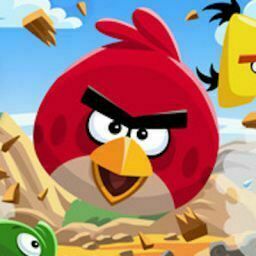 About game «Angry Birds»
About the game Angry Birds
\n\n
Play Angry Birds online for free. Angry Birds appeared in the gaming world in 2009 and has since become a classic example of a truly fascinating and exciting video game. Your task is to guide the different birds to save their eggs that have been attacked by evil green pigs. Aim carefully and throw the birds at the pigs to defeat them and save the eggs. Each level is completed when all the pigs are defeated and the eggs are saved. Be aware that the pigs are not defenseless and they use different blocks for protection. Use various gadgets and devices strategically to overcome the pigs' defenses and complete the levels. There are also bonus levels that can be unlocked by collecting the required number of golden eggs. Get ready for an addictive and entertaining gaming experience with Angry Birds!
\n\n
Games like Angry Birds
\n\n
You who like Angry Birds free online game should also like these free games:
\n
\n
1. Flappy Bird - Navigate a bird through obstacles with simple tap controls.
\n
2. Cut the Rope - Feed a cute creature by cutting ropes and solving puzzles.
\n
3. Fruit Ninja - Slice fruit with your finger while avoiding bombs.
\n
4. Plants vs. Zombies - Defend your garden from a zombie invasion using plants.
\n
5. Candy Crush Saga - Match colorful candies to complete levels and progress through a candy-filled world.
\n
\n\n
What are the benefits of playing Angry Birds?
\n\n
Angry Birds offers several benefits to its players. First, it provides an engaging and challenging gameplay experience that will keep players hooked for hours. The strategic element of aiming and timing bird throws improves problem-solving and decision-making skills. In addition, the game promotes hand-eye coordination as players aim and launch the birds.