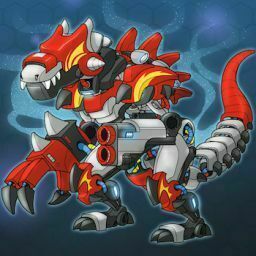 About the game Super Dino Fighter
Play Super Dino Fighter, a free online game that you can access on all kinds of gadgets and devices. In this game, the dino monsters have created a real mess in the area. Your mission is to pick up the dino and fight against your opponents. Visit the lab to quickly select your dinosaurs as time is of the essence. You have the opportunity to unlock 5 Dino Robots and your ultimate goal is to defeat every opponent and emerge victorious against the boss. Super Dino Fighter is available to play right now on this website.
Games like Super Dino Fighter
If you like Super Dino Fighter you should also try these similar games:
Dino Clash: Engage in epic dinosaur battles as you control a team of powerful dino warriors. Use strategic moves and special abilities to defeat your opponents.
Dino Rampage: Wreak havoc on a city as a rampaging dinosaur. Destroy buildings, vehicles, and anything else in your path. Satisfy your dinosaur instincts as you go on a rampage.
Robo Dino Wars: Step into the future where dinosaurs and robots collide. Customize your Robo Dino and engage in exciting battles against other futuristic creatures. Show off your strategic skills and emerge victorious.
What are the advantages of playing Super Dino Fighter?
Super Dino Fighter offers several benefits that make it a compelling gaming experience. Join the battle of epic proportions and unleash the power of your chosen dino robots. The game allows you to immerse yourself in an exciting world filled with intense battles and challenging opponents. With its user-friendly interface, you can easily access and play the game on different devices. So, get into the action and prove your skills in Super Dino Fighter today!