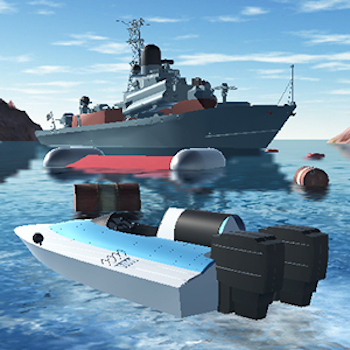 About game «Boat Simulator 2»
It's a fantastic chance to gain boat sailing experience without taking any classes by playing Boat Simulator 2. How wonderful it must be, after all, to sail out into the sunset on a lovely ship that simply soars above the seas and brings you to meet the sun. Yes, everyone desires to experience this. But you must at least comprehend how to handle the boat in order to get toward all of this. And right now, simulators are a terrific way to do it. You can choose between two of the most breathtaking spots in the Mediterranean. They captivate with their splendor and serenity.
Many people dream of sailing on a magnificent ocean. On such a boat, you have the chance to embark on a thrilling journey and take pleasure in the reality of everything that occurs. In addition to a boat, there is also a yacht, a sizable warship, and even a submarine will be at your disposal. You'll be able to get management skills for both surface- and underwater-transport. Riding a boat you like and performing tricks will help you improve your driving skills because there are many opportunities for this.