Spongebobs Next Big Adventure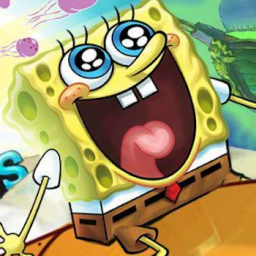 About game «Spongebobs Next Big Adventure»
About the game - Spongebob's Next Big Adventure
Experience the thrill of Spongebob's Next Big Adventure, a captivating online game that is sure to entertain any gamer. This free episode can be played on any type of device, making it accessible to a wide range of players. Immerse yourself in the sequel to Spongebob's Big Adventure with even more exciting locations, quests and tasks. Embark on an epic journey to the bottom of the ocean and explore Spongebob's world like never before. Explore new worlds, solve puzzles, and discover hidden secrets in this exciting and adventurous game. As you progress through the game, be sure to collect gold to help you complete your quests and earn all sorts of achievements. Get ready for a fun-filled experience!
Games like Spongebob's Next Big Adventure
people who like Spongebob's Next Big Adventure free online game should also try these free games:
Patrick's Great Escape: Join Patrick on an incredible escape adventure filled with challenging puzzles and unexpected twists. Help him navigate through different worlds and overcome obstacles along the way. Can you help Patrick find his way to freedom?
Sandy's Treasure Hunt: Join Sandy on a treasure hunt and explore fascinating underwater landscapes. Solve puzzles, find hidden clues, and uncover precious treasures. Prepare for an exciting journey as you dive into the depths of the ocean with Sandy!
Squidward's Maze Mania: Join Squidward on an exciting maze adventure. Test your problem-solving skills as you navigate through intricate mazes filled with surprises and challenges. Can you guide Squidward to the end and help him beat Maze Mania?
What are the benefits of playing Spongebob's Next Big Adventure?
Playing Spongebob's Next Big Adventure offers numerous benefits for both fans of the Spongebob franchise and gamers in general. With its addictive gameplay and intriguing storyline, this game offers hours of entertainment and excitement. It allows players to explore a vast underwater world, uncovering hidden secrets and meeting unique characters along the way. The variety of quests and tasks keeps the gameplay engaging and ensures that players are always challenged. In addition, the ability to earn gold and achievements adds an extra level of satisfaction and accomplishment. Join SpongeBob on his next great adventure and have fun!