Jump Jousts - Teen Titans Go!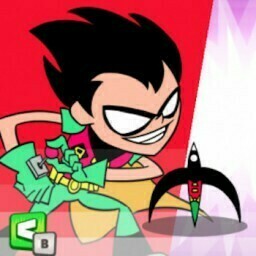 About game «Jump Jousts - Teen Titans Go!»
Play Jump Jousts - Teen Titans Go!, which you can access from all the various types of gadgets. Teen Titans are the dedicated proteges of their beloved city and they are always on guard to fight against any evil, which may arise. In their free time they are just training and entertaining each other, being engaged in various activities. Today is not an exception and they decided to check who is the strongest of them. They will do so in fighting. Click to play the Jump Jousts game and take part in the contest to contribute to this event and decide who is the best. First select your character, which can be Starfire, Cyborg, Beastboy, Robin or Raven. And then go battle against everyone other, who is left. Pat attention to your life level and try not to get beaten by your opponents. There are two mode where you can play either alone or with your friends.