Bunnicula in Rescuing Harold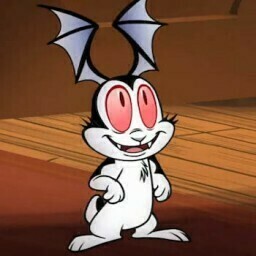 About the game Bunnicula in Rescuing Harold
Play Bunnicula in Rescuing Harold online for free. Enter the world of Bunnicula, a unique vampire creature who relies on carrot juice instead of human blood to survive. Join Bunnicula on his adventures alongside his faithful companions, Chester the cat and Harold the dog. But when Harold finds himself in a sticky situation, it's up to Bunnicula to come to the rescue. The poor pup is stuck on a chandelier and doesn't know how to get off.
In this casual browser-based online game, your mission is to solve puzzles and help Bunnicula rescue Harold. Search for various items throughout the game and strategically place them in the correct locations on the screen. Can you successfully overcome the challenges and guide Harold safely to the ground?
You can enjoy the charming and entertaining Bunnicula in Rescuing Harold game on any device or gadget. Immerse yourself in the exciting world of Bunnicula and embark on an unforgettable rescue mission!
Games like Bunnicula in Rescuing Harold
If you like Bunnicula in Rescuing Harold free online game you should also try these similar games:
Adventures of Chester the Cat: Help Chester the cat navigate through various obstacles and find his way home. Use your problem solving skills to overcome challenges and ensure a safe journey.
Puppy Rescue Saga: Embark on a heroic quest to rescue lost puppies. Travel through levels, solve puzzles, and overcome obstacles to reunite these adorable puppies with their families.
Bunny's Carrot Quest: Join Bunny on an exciting adventure to recover stolen carrots. Explore enchanting worlds, defeat enemies and uncover hidden treasures in this addictive game.
What are the benefits of playing Bunnicula in Rescue Harold?
Bunnicula in Rescuing Harold offers many benefits to players. First, it provides an engaging and immersive gameplay experience that keeps players entertained and challenged. In addition, the game stimulates critical thinking and problem solving skills as players must strategically use collected items to rescue Harold. It also features a compelling storyline and delightful characters that make the game enjoyable for players of all ages. Immerse yourself in the world of Bunnicula and experience the thrill of saving Harold!