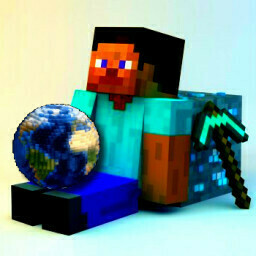 About game «Minecraft Earth Survival»
About the game Minecraft Earth Survival
Get ready for an addictive and exciting gaming experience with Minecraft Earth Survival! In this game, you'll take on the role of Steve, a character who has reached planetary proportions. But danger looms as a horde of meteorites hurtles toward Earth! Your mission is to help Steve survive this perilous time.
As the meteorites rain down, any direct contact with them will result in Steve's demise. Your job is to guide Steve and ensure his survival. The controls are simple, but don't be fooled - the game is challenging. Steve runs at a fixed speed and you must navigate him in one of two directions to avoid the chaotic meteorites. Remember, the only way to avoid them is to run!
Prepare for an exhilarating ride as you play Minecraft Earth Survival. This game can be enjoyed on various devices, and best of all, it's completely free on our website. We guarantee an incredible gaming experience that will keep you hooked. Become the ultimate Minecrafter and embark on this exciting adventure. Enjoy!
Games like Minecraft Earth Survival
If you like the excitement and challenge of Minecraft Earth Survival you should also try these similar games:
SurvivalCraft: Unleash your survival skills in this action-packed game where you must navigate treacherous terrain and fend off various threats.
Block Story: Immerse yourself in a captivating block-based world where you can explore, craft, and battle dangerous creatures.
The Blockheads: Survive in a vast open world by gathering resources, crafting tools, and building your own shelter in this addictive adventure game.
What are the benefits of playing Minecraft Earth Survival?
Minecraft Earth Survival and games like it offer numerous benefits to players. By engaging in these games, players can hone their problem solving and strategy skills as they navigate challenging environments and make critical decisions to ensure their survival. In addition, these games provide an exciting and immersive experience that will keep players entertained and engaged for hours on end.