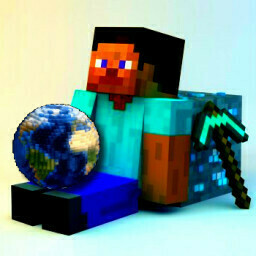 About game «Minecraft Earth Survival»
This game is very addicting and keeps you on your toes. Your main character is Steve, who has reached planetary proportions. A terrible threat is approaching the earth! You must help Steve survive this difficult time. A hail of meteorites flies to the ground, which at first touch will destroy Steve. Don't let Steve die so easily. This game has very simple controls, but this is the difficulty of the game. Steve runs at a certain fixed speed.
Your task is only to direct it in one of two directions. Meteorites will fly chaotically, and you must avoid them. You can dodge only by running. Have a nice game! You can play this game on various types of devices for completely free on our website. We promise you will get an incredible experience! Go ahead and become the real Minecrafter! Enjoy!