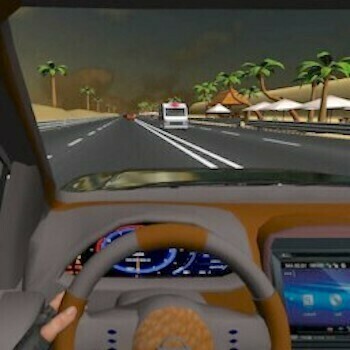 About game «Car Traffic Sim»
About the game Car Traffic Sim
Play Car Traffic Sim, a free online driving game compatible with all types of devices. In this exciting game you will take the role of a driver, but first you have to choose a driving mode. There are three exciting options to choose from:
Fuel Mode: In this mode you must drive a certain number of kilometers to complete each level. However, you must also make sure that you have enough fuel to reach your destination. You can collect fuel cans along the way to avoid running out of gas.
Time Trial Mode: In this mode you have to drive a predetermined distance within a certain time limit. Test your speed and skills to beat the clock and reach the finish line in time.
Infinity Mode: If you prefer a more relaxed and carefree driving experience, this mode is perfect for you. Cruise the track with no conditions or restrictions. Overtake cars and enjoy the freedom of the open road.
Games like Car Traffic Sim
You who like Car Traffic Sim free online game should also enjoy these free games:
City Racer: Experience the thrill of racing through vibrant city streets in this action-packed driving game. Navigate through traffic, avoid obstacles, and compete against other skilled drivers.
Highway Madness: Test your reflexes and driving skills in this adrenaline-pumping highway racing game. Race at high speeds, avoid collisions, and reach the finish line before time runs out.
Rush Hour Road Rage: Get ready for a chaotic driving experience as you navigate congested city streets during rush hour. Be quick, alert, and strategic to avoid collisions and complete various challenging missions.
What are the advantages of the game - Car Traffic Sim?
Car Traffic Sim and similar games offer numerous advantages to the players. By immersing yourself in the game, you can improve your driving skills, sharpen your reflexes, and test your decision-making abilities in various scenarios. In addition, the realistic graphics and engaging gameplay provide an exciting and entertaining experience for players of all ages.