Yabba Dabba-Dinosaurs: Matching Pairs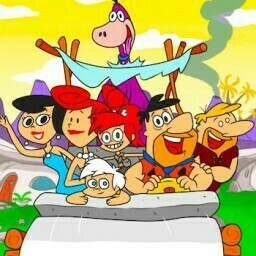 About the game Yabba Dabba Dinosaurs: Matching Pairs
Discover the world of Yabba Dabba Dinosaurs: Matching Pairs, a fun and exciting browser-based online game. This game is a must for all Flintstones fans as it brings the beloved characters to life in a new and unique way. Travel back to the Stone Age and join the ancient creatures that coexist with the Stone Age people. Test your memory skills as you search for matching pairs of cards featuring the funniest Stone Age creatures. Watch out for the same creatures hidden on the backs of cards with similar shades and shapes. Once you successfully match the cards for a dinosaur, it will leave the board. Whether you're playing on your computer, tablet, or mobile device, you can enjoy this game and improve your memory skills whenever and wherever you want.
Games like Yabba Dabba Dinosaurs: Matching Pairs
If you like playing Yabba Dabba-Dinosaurs: Matching Pairs you should also try these similar games:
1. Stone Age Memory Match: Immerse yourself in the prehistoric world with this addictive memory matching game. Test your skills by matching Stone Age objects and uncover fascinating facts about ancient history.
2. Flintstone Fun Mosaics: Embark on a creative adventure with the Flintstones in this mosaic puzzle game. Piece together colorful images of your favorite characters and explore their iconic Stone Age world.
3. Dino Dig: Join a team of paleontologists and uncover hidden dinosaur fossils in this exciting excavation game. Piece together bones to reveal complete dinosaur skeletons.
What are the benefits of playing Yabba Dabba Dinosaurs: Matching Pairs?
Yabba Dabba Dinosaurs: Matching Pairs has many benefits for players of all ages. By playing this game, you can improve your memory, concentration, and cognitive skills. The entertaining and educational nature of the game makes it a great choice for anyone looking to have fun while exercising their brain. Plus, the familiar Flintstones characters and unique twist of ancient creatures add an extra level of enjoyment. Whether you're a Flintstones fan or just love challenging memory games, Yabba Dabba Dinosaurs: Matching Pairs guarantees a delightful and rewarding gaming experience.