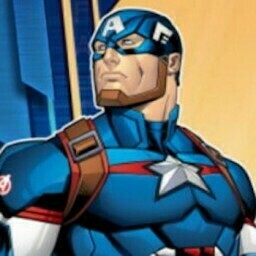 About the game Avengers: Hydra Dash
Play Avengers: Hydra Dash online for free. The team of Avengers must always be on guard of our world, because there are always evil people who want to destroy all goodness. Today, the team has a very important mission – to destroy the most evil organization of Hydra. It has Nazi origins and ideology. Several decades ago, our brave Captain America fought against them, and it seemed like we had won. But somehow the evil Hydra managed to survive. Your mission is to help our hero destroy the evil plans of Hydra, not forgetting to overcome all the obstacles along the way. Collect all the memory cards and remember that our main value is data. Today is going to be a historic day because we are going to fight all the evil. You can play Avengers: Hydra Dash game on any gadget or device.
Games like Avengers: Hydra Dash
People who like Avengers: Hydra Dash free online game should also try these free games:
Iron Man: Armored Adventures: Help Iron Man defeat his enemies and save the world with his powerful armored suit.
Spider-Man: Web Warriors: Soar through the city as Spider-Man, fighting crime and protecting innocent citizens.
Thor: Hammer of the Gods: Wield Mjolnir and take on the role of Thor, the God of Thunder, as you battle villains and protect Asgard.
Black Widow: Deadly Assassin: Step into the shoes of Black Widow and use your stealth and combat skills to eliminate dangerous targets.
Black Widow.
What are the benefits of the game - Avengers: Hydra Dash
Avengers: Hydra Dash offers several benefits to players. First, it provides an immersive and exciting gameplay experience that allows players to join forces with their favorite Avengers to fight evil. The game's storyline, inspired by the Marvel Universe, adds depth and intrigue to the gameplay. In addition, the game can be played on any device, making it easily accessible to players wherever they are. With challenging obstacles and collectibles, Avengers: Hydra Dash offers hours of entertainment and the opportunity to test your superhero skills. Join the Avengers today and help defeat Hydra!