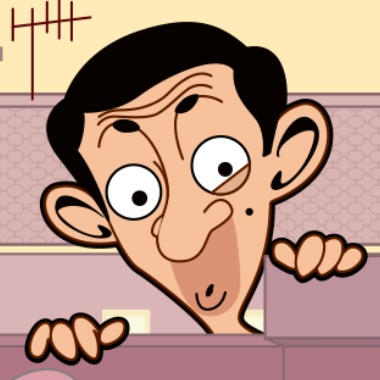 About game «Mr. Bean - Skidding»
Click to use the free virtual Mr. Bean Skidding game. Mr. Bean, a beautiful and kind character, was left behind without his vehicle, which requires some work. He detests walking, though. So he set out to learn how to operate a skateboard. To be completely honest, it is cozy, and environmentally friendly, and our character doesn't have to spend additional money on gas. You need to help this already elderly individual with navigation in the game Mr. Bean Skidding. To fill as many baskets with berries as he can is a crucial task for him. In addition to this, he also needs to locate the necessary items. Stones, tanks, and irate elderly people must be avoided on the character's path.
You earn more points the further you can make it. By the counter, you may learn more about them. Obstacles that are successfully overcome also earn money. Rush forward while accelerating and dodging collisions. Making Mr. Bean a legitimate racer. Keep in mind that you can play Mr. Bean Skidding for free and for as long as you'd like on all different types of gadgets and devices.