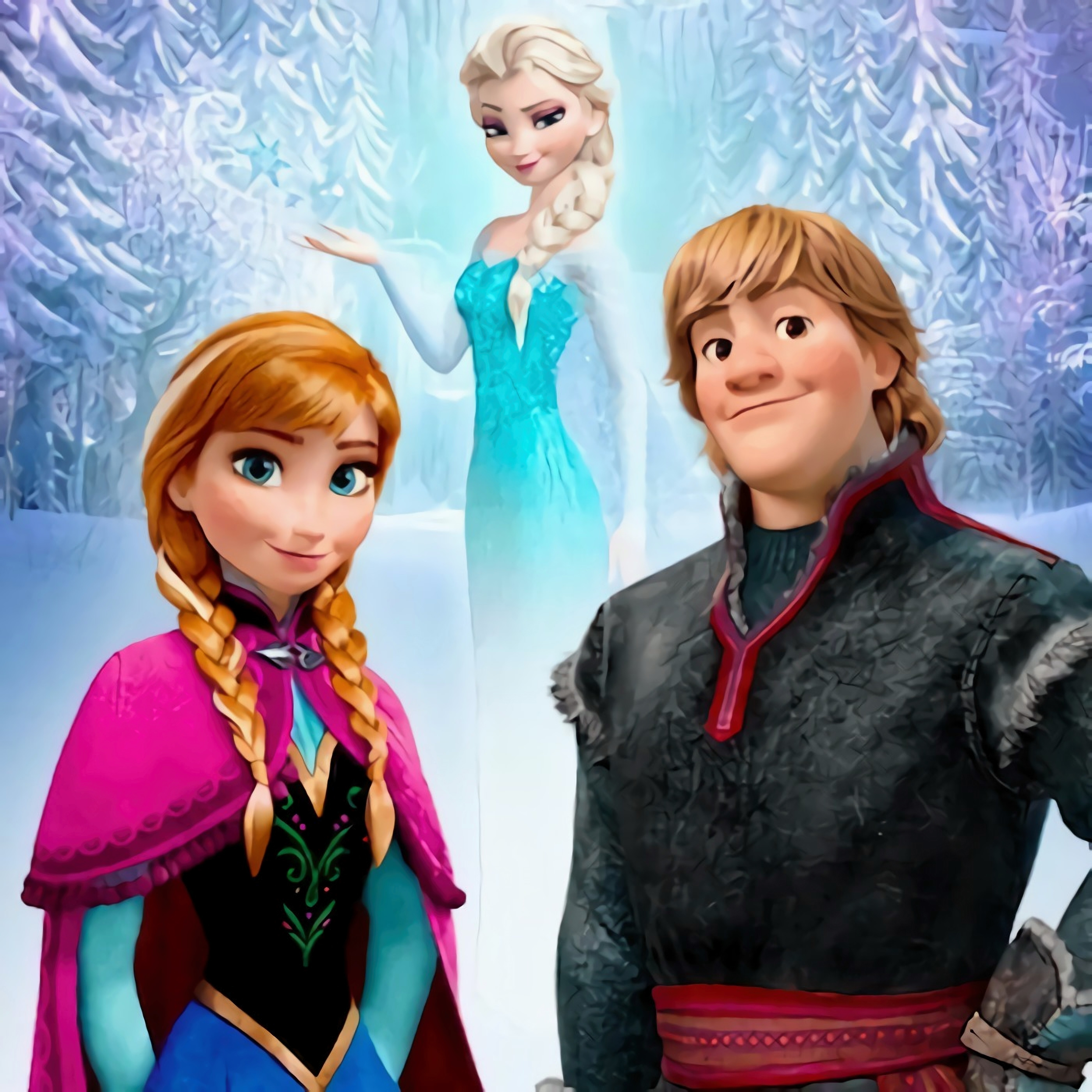 About game «Frozen - Double Trouble»
About the game Frozen - Double Trouble
In Frozen - Double Trouble, lovers Anna and Kristoff have joined forces to embark on an adventure to find Anna's sister Elsa, who has become the heir to the throne of the kingdom of Arendelle. Elsa, fearful of her own extraordinary powers, has retreated into isolation in a new castle. Your task is to help Anna and Kristoff navigate through six challenging levels as they encounter various obstacles and enemies.
Playing as both Anna and Kristoff, each character has unique abilities and goals. Anna's goal is to collect flowers to earn the highest score, while searching for torches to melt ice walls. To outsmart enemies, Anna can use snowballs from nearby trees or even build Olaf's snowman. Kristoff, on the other hand, excels at climbing rocks using his grappling hook. Along the way, he must collect ropes and help trolls. The final level features a boss battle against Marshmello, who can be defeated by throwing large snowballs.
Embark on this heroic adventure and help Anna and Kristoff reunite with Elsa while overcoming various dangers and challenges along the way. Do you have what it takes to help the couple on their mission in Frozen - Double Trouble?
Games like Frozen - Double Trouble
If you like Frozen - Double Trouble free online game you should also try these similar games:
Disney's Frozen Adventures: Join Anna, Elsa and their friends on a delightful puzzle-solving journey through the magical world of Arendelle. Uncover hidden surprises, collect beautiful outfits, and decorate the kingdom.
Frozen Free Fall: Get ready for snowflake matching fun in this enchanting puzzle game. Slide and match ice crystals to progress through icy levels and unlock your favorite characters from the Frozen movie.
Anna and Elsa Makeover: Enter the styling world of Frozen and give Anna and Elsa fabulous makeovers. Choose from a variety of hairstyles, outfits, and accessories to create a stunning new look.
What are the benefits of playing Frozen - Double Trouble?
Frozen - Double Trouble offers numerous benefits, captivating players with its exciting storyline and challenging levels. The game offers a unique opportunity to immerse yourself in the magical world of Frozen and join beloved characters Anna and Kristoff on their quest to find Elsa. With addictive gameplay and stunning visuals, players can experience the excitement of the Frozen universe while honing their problem solving and strategic thinking skills. Join Anna and Kristoff on this epic adventure and enjoy the benefits of Frozen - Double Trouble today!