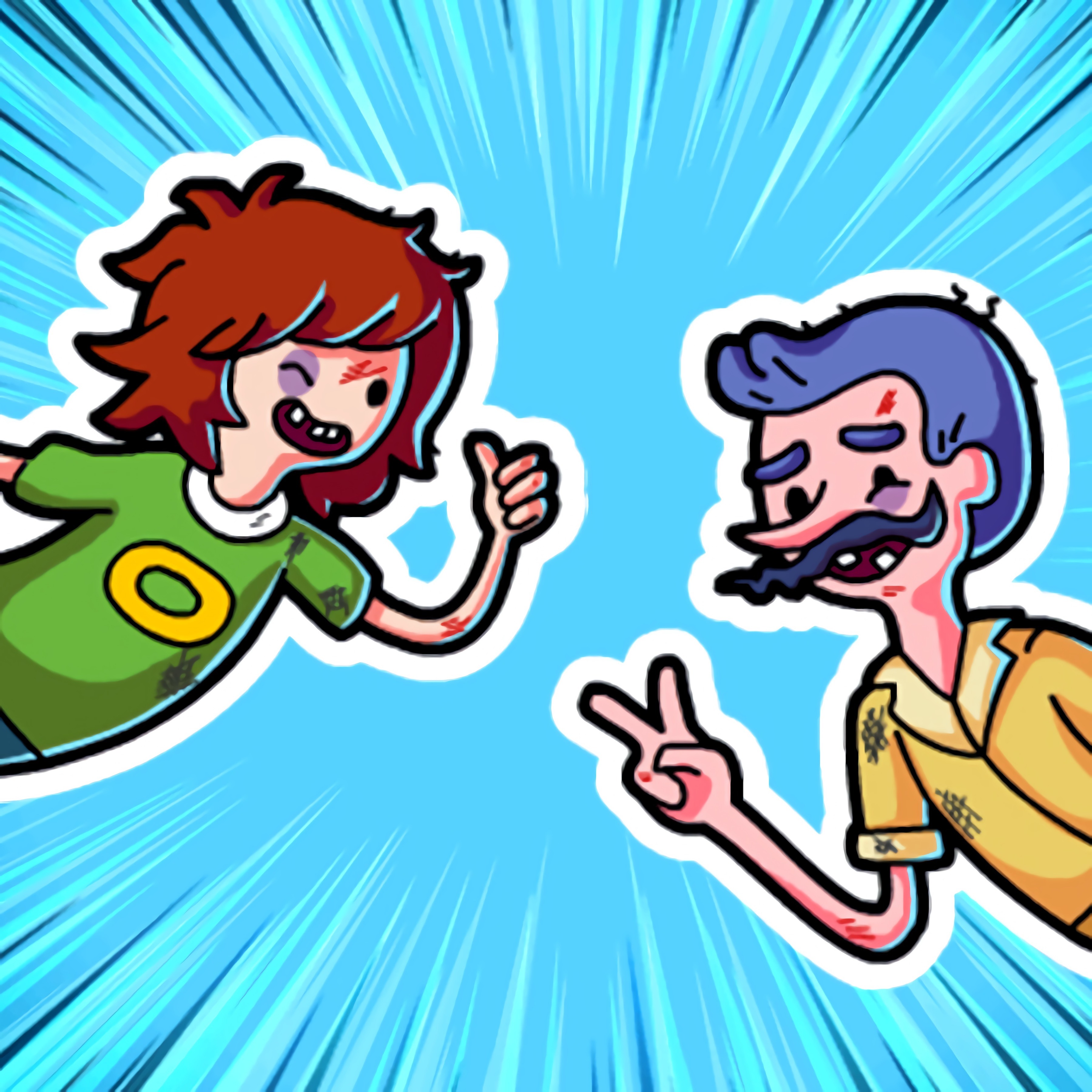 About the game - Dumb Riders
Help the dumb riders to finish each stage without dying. Try to complete all stages, including user-generated ones, using a skateboard, golf cart or antique bicycle. Create your own levels and share them with other players to play. Join a trio of adrenaline junkies in Dumb Riders and guide them through a series of challenging stages. These men may lack brains, but when it comes to having fun, they're not afraid to get a few scratches. Can you guide them to the finish line despite the many hurdles and dangers that lie ahead? The game contains elements of various sports that exist in our world. These sports are the most popular and we managed to combine them in one game. So if you are looking for a large collection of exciting mini-games, Dumb Riders is the perfect choice!
Games like Dumb Riders
If you like the thrilling challenges of Dumb Riders you should also try these similar games:
1. Crazy Racers: Race through crazy tracks with quirky characters in unconventional vehicles. Watch out for unexpected obstacles and fast-paced action!
2. Stunt Master: Take on the role of a skilled stuntman and perform breathtaking stunts in a variety of locations. Test your precision and timing to become the ultimate stunt master.
3. Risky Rider: Ride your motorcycle through treacherous terrain and perform daring stunts. Push the limits of gravity as you strive for the highest score.
What are the benefits of playing Dumb Riders
The benefits of playing Dumb Riders, or games with similar names, include hours of entertainment and adrenaline-pumping challenges. By navigating Dumb Riders through challenging levels, players can hone their problem-solving skills and improve their reflexes. The game also encourages creativity by allowing players to create and share their own levels. In addition, the combination of different sports activities in the game provides a unique and exciting experience for players looking for a variety of mini-games. Check out Dumb Riders and enjoy the benefits it offers!