Road of Fury Desert Strike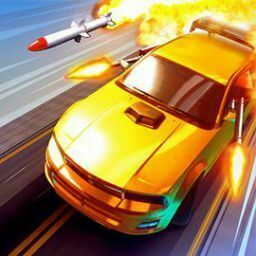 About the game Road of Fury Desert Strike
Play Road of Fury Desert Strike online for free. This game is an exciting combination of car racing and shooting. Choose your favorite car and equip it with the right weapons. Your goal is to survive and cover as much distance as possible. Eliminate all obstacles and enemies in your way. As you progress, new levels will be unlocked for even more excitement. Use any device or gadget to fully experience this game. Collect coins to purchase new weapons or upgrade your car to increase your chances of defeating more enemies. Get ready for an adrenaline-pumping adventure!
Games like Road of Fury Desert Strike
People who like Road of Fury Desert Strike free online game should also try these games:
Road of Fury 2: Nuclear Blizzard - Embark on an epic post-apocalyptic journey, battling enemies and upgrading your vehicle to survive.
Dead Paradise: The Road Warrior - Battle ruthless gangsters in a dystopian world using powerful weapons and armored vehicles.
Mad Day - Join Bob, a fearless commando, on his quest to save his pet octopus from alien creatures. Drive, shoot and conquer!
What are the benefits of playing Road of Fury Desert Strike?
Road of Fury Desert Strike offers several advantages to players. Firstly, it offers a unique blend of car racing and shooting, providing an intense and action-packed gameplay experience. In addition, the ability to upgrade your car and weapons adds a strategic element that enhances the overall enjoyment and longevity of the game. The variety of levels keeps the game fresh and exciting, ensuring there is always a new challenge to overcome. Whether you are a fan of racing or shooting games, Road of Fury Desert Strike offers endless fun and entertainment.