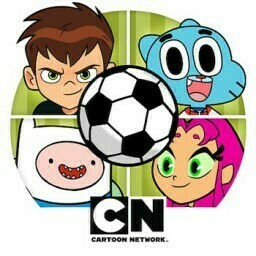 About game «Toon Cup 2019»
About the game - Toon Cup 2019
Play Toon Cup 2019 online for free on all devices. This exciting game is packed with characters from popular Cartoon Network episodes who've traded in their adventures for a game of soccer! Fans of the previous version will love Toon Cup 2019, as you can choose from a variety of beloved Cartoon Network characters, including the Powerpuff Girls, to lead your team to victory. With three different game modes, including tournaments and quick matches, there's plenty of fun to be had. Plus, compete against players from around the world in the Global Player Rankings. Aim for the top spot on the leaderboard and show off your skills. Choose your favorite cartoon character and immerse yourself in the world of Toon Cup 2019. Get ready for an exciting game that will keep you entertained for hours!
Games like Toon Cup 2019
If you like Toon Cup 2019 you should also try these similar games:
1. Super Cartoon Soccer: Join your favorite cartoon characters in this action-packed soccer game. Use special abilities and team strategies to outsmart your opponents.
2. Cartoon Network Penalty Power: Put your penalty kicking skills to the test in this exciting soccer shootout game featuring popular Cartoon Network characters.
3. Soccer Stars: Engage in exciting multiplayer soccer matches and compete against players from around the world in this addictive and fast-paced game.
What are the benefits of the game - Toon Cup 2019
Toon Cup 2019 offers a variety of benefits to players. It brings together beloved Cartoon Network characters in a unique soccer experience, allowing fans to interact with their favorite animated heroes in a new and exciting way. The game's multiple modes provide hours of entertainment, whether you prefer quick matches or competitive tournaments. In addition, the global player rankings add a competitive element that motivates players to strive for excellence and improve their skills. Join Toon Cup 2019 and enjoy the thrill of playing football with your favorite cartoon characters, while experiencing the benefits of friendly competition and fun gameplay.