Tom and Jerry - Bandit Munchers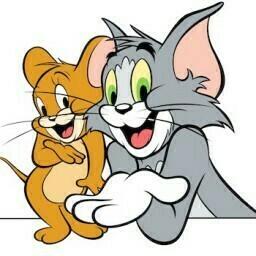 About game «Tom and Jerry - Bandit Munchers»
About the game Tom and Jerry - Bandit Munchers
Welcome to Tom and Jerry - Bandit Munchers, an amazing online game you can play for free. Whether you're on a computer, tablet or smartphone, you can play this adventurous game. Join Jerry and his friends as they plan to break into the supermarket and steal some delicious cheese. But there's a catch - Tom, the mischievous cat, has caught wind of their plan and is determined to stop them. It's up to you to help Jerry move quickly and collect the falling products while avoiding any items that could harm him. Keep an eye out for Tom, who could appear at any moment and end the game if he catches you. Are you ready for this exciting challenge? Play Tom and Jerry - Bandit Munchers now!
Games like Tom and Jerry - Bandit Munchers
You who like Tom and Jerry - Bandit Munchers free online game should also enjoy these similar games:
Tom and Jerry - Cheese Chasing: Join Tom and Jerry in another exciting adventure as they chase the elusive cheese. Avoid obstacles, outsmart Tom, and collect as much cheese as you can.
Jerry's Supermarket Heist: Help Jerry and his friends pull off a daring heist in a crowded supermarket. Use your wit and agility to avoid Tom's traps and make off with the valuable cheese.
Cheesy Escape: Guide Jerry through a maze of obstacles as he tries to escape from a hungry cat. Collect cheese power-ups, solve puzzles, and make your way to safety.
What are the benefits of playing Tom and Jerry - Bandit Munchers?
Playing Tom and Jerry - Bandit Munchers has many advantages. Not only does it provide hours of entertainment and excitement, but it also tests your agility and reflexes as you help Jerry navigate the treacherous supermarket. In addition, the game's charming graphics and familiar characters bring the beloved Tom and Jerry universe to life, immersing players in a world of adventure and cheesy fun. So, if you're a fan of the iconic duo and enjoy thrilling browser-based games, Tom and Jerry - Bandit Munchers is the perfect choice for you. Get ready to join Jerry on his daring cheese-stealing mission!