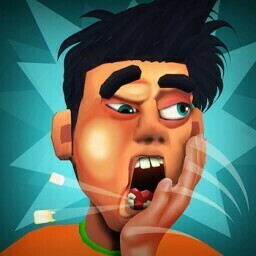 About game «Slap King»
About the game - Slap King
Play Slap King online, a free casual browser-based game. People cannot work all the time, so they need at least some rest. The mayor of the city organizes various festivals for his citizens, and one of the most exciting is the Slap King contest held in the central square of the city. In this game, you'll have the opportunity to take part in the contest and prove that you're the best slapper. Show off your speed and strength as you aim for the perfect slap to knock out your opponents. Master the art of timing by stopping the indicator at the green dot for maximum accuracy. Conveniently access Slap King game from any gadget or device.
Games like Slap King
Gamers who like Slap King free online game should also enjoy these free games:
1. Punch Hero: Step into the ring and unleash your fighting skills in this addictive boxing game.
2. Smack That: Test your reflexes as you smack various objects in this fast-paced slapping challenge.
3. KO King: Rise to the top and prove yourself the ultimate knockout king in this action-packed game.
What are the benefits of playing Slap King
Slap King and games with similar concepts provide a fun and engaging way to take a break from work and enjoy some casual gaming. These games allow you to relieve stress and tension while immersing yourself in the competitive world of slapping contests. By playing Slap King, you can improve your reflexes and timing skills as you strive for the perfect slap. In addition, these games offer a sense of achievement when you emerge victorious, boosting your confidence and providing a satisfying gaming experience.